Main content starts here, tab to start navigating
Slide 1 of 13
Slide 2 of 13
Slide 3 of 13
Slide 4 of 13
Slide 5 of 13
Slide 6 of 13
Slide 7 of 13
Slide 8 of 13
Slide 9 of 13
Slide 10 of 13
Slide 11 of 13
Slide 12 of 13
Slide 13 of 13
Located in the iconic Muttart Conservatory, we serve delicious, to-go meals, snacks, coffee, espresso and baked goods. We proudly support local suppliers such as; Kaffa Coffee Company coffee & espresso roasted in Garneau, Banff Tea Co.,Little Bear Gelato, many locally produced retail products, and much more!
Fully licensed patio open year round.
Paid admission to the Muttart Conservatory is not required to enter Culina at the Muttart.
Kindly note that we do not take reservations.
HOURS:
MONDAY & TUESDAY 10-5PM
WEDNESDAY 10-9PM (Adult Night)
THURSDAY 10-9PM (Family Night)
FRIDAY, SATURDAY & SUNDAY 10-5PM
Culina To Go at The Muttart
In the Pavillion Building
9626 96a St NW,
Edmonton, Alberta T6C 4L8
Contact us at:
Happening Now
Join us on our Licensed Patio.
Open Until 9 pm Wednesdays and Thursdays.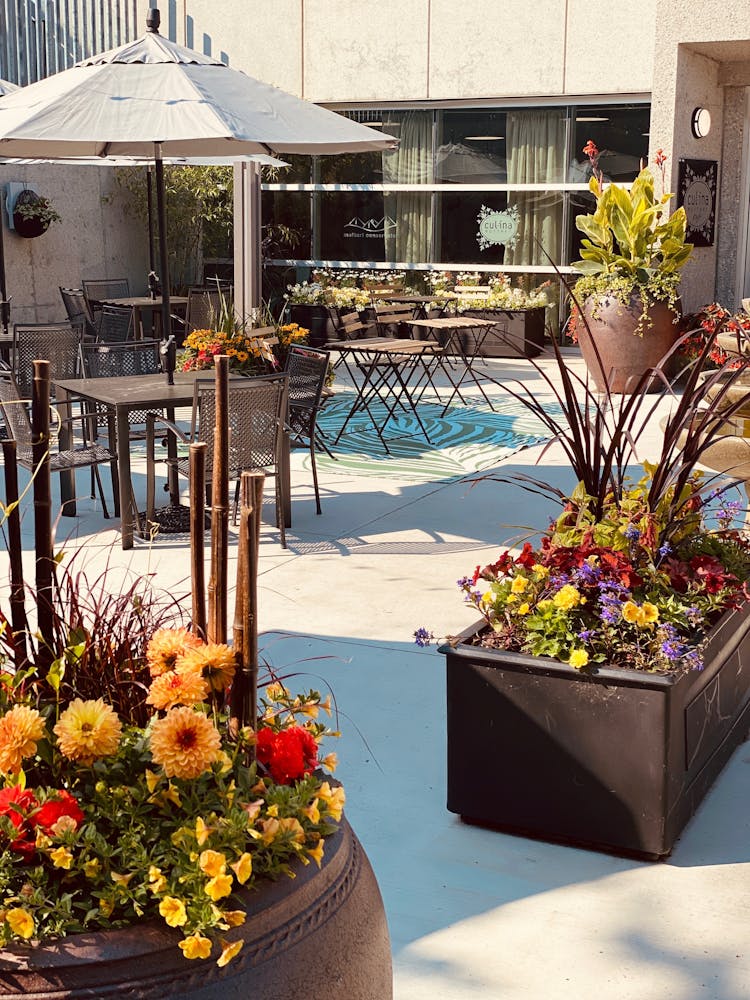 Paint Night: Peacock Swag
Thursday, August 4th.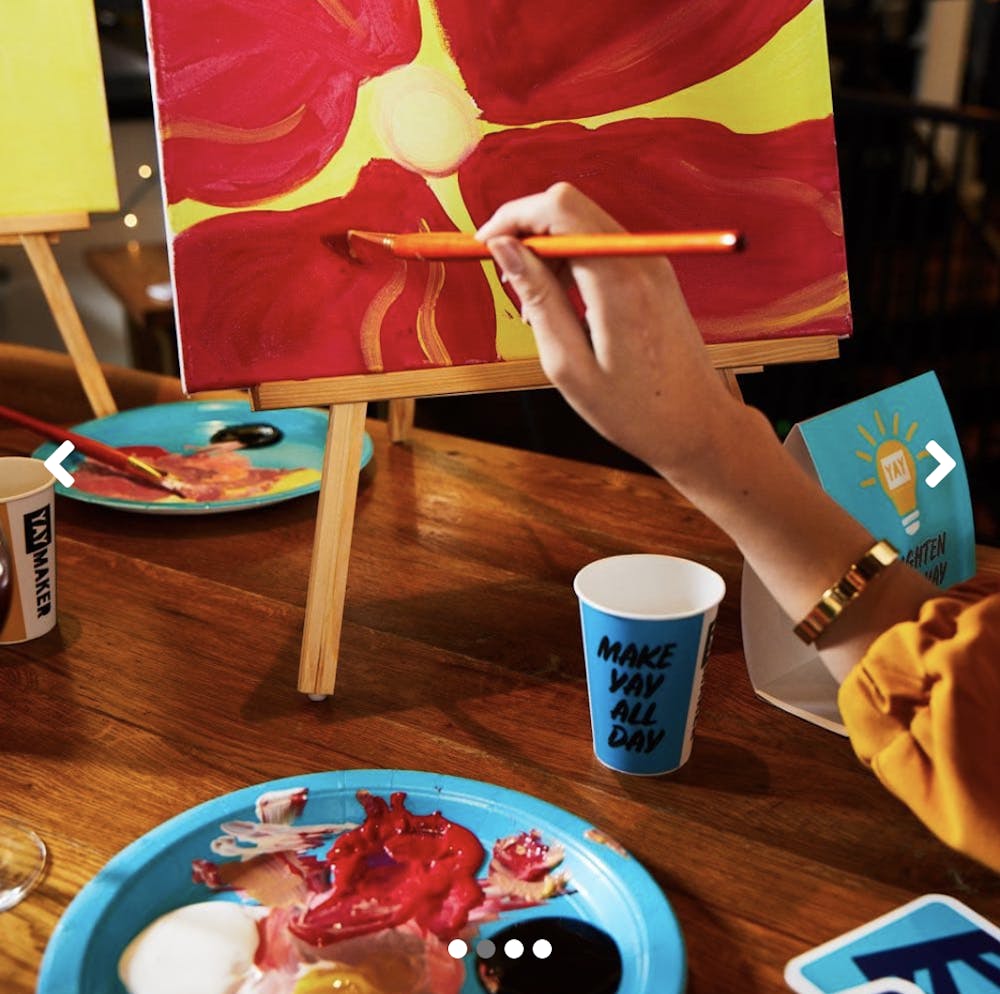 Unleash your inner artist in a fun, casual setting at the Muttart Conservatory. Hosted by Erin Koskitalo, this popular event is a night out like no other! Enjoy a beverage while exploring the pyramids, paint to your hearts content and enjoy some delicious snacks available at Culina Muttart. All equipment supplied and no experience necessary!

Be sure to check our Daily Specials at Culina Muttart.

For more information or to reserve your spot click here.
---
Looking for a Stunning Venue for Your Next Event?
Culina at the Muttart is now accepting reservations for events at the Muttart Conservatory. Culina is the exclusive caterer for this amazing space and we'd be happy to hear about your event and how we can help to make it the best it can be!
Here's how to get the party started:
1. Contact Wade Mitchell at 587-498-9752 to tell us about your event.
2. Click the City of Edmonton link below to confirm the space is
available on your date and to reserve it.
3. Contact Wade again to work on the details of your event.
Click here and the links below for more information.